All Speakers
SMX Stockholm, Sweden
15 & 16 October, 2012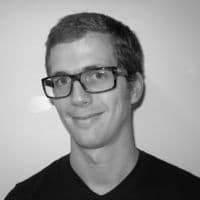 Jesper Åström
Jesperastrom.com
Jesper Åström is a business developer and creative director in Sweden working to improve data driven campaign management and ROI focused work in digital marketing.

Tom Anthony
SEO Consultant
Distilled Ltd
Tom Anthony is an SEO Consultant at Distilled's London office and is best known in the industry for the SEO tools he builds. He comes from a development background, but prior to joining Distilled had spent the last 3 years as an Artificial Intelligence researched (he hopes to receive his PhD this year).
Martin Arendt
Director Linkmarketing
Searchmetrics
Martin is heading the team responsible for all offsite activities at Searchmetrics in Berlin. Graduated in Business Information Technology he came into Online Marketing from the technical side of the business (ERP, Shop and Content Management Systems). As former Software Developer Martin specialized into SEO in 2006 and was working as inhouse-SEO, product manager, co-founder and consultant before he joined Searchmetrics in 2011 where he is consulting customers and manages large scale SEO services.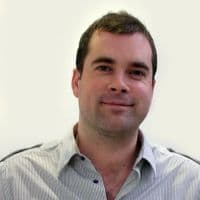 Richard Baxter
Founder & Director
SEOgadget
Richard is founder and CEO of SEOgadget, a digital marketing agency specialising in conversion rate optimisation, large scale SEO, keyword research, technical strategy and link building in high competition industries, with offices in London and San Francisco.
Richard is a regular SEO industry commentator and a regular speaker at industry conferences including SMX (Search Marketing Expo) and SES London, SearchLove and Mozcon.
Richard is also a proud SEOmoz Associate and has produced numerous webinars and blog posts with the Moz team.

Jonathan Björkskog
Head of Search
Since 2009 Jonathan Björkskog is partner and head of search at Genero in Helsinki, a digital advertising agency that is working on the Finnish and Swedish markets. One of his main tasks there is to make sure that the Social Media campaigns also gives the best possible SEO-effects for the customers. He has made websites and tried to optimize them since he was 14, and thinks that the best way to learn things is to do things. By making sites and testing things you will get to know what really works and get really valuable data.
In the sparetime Jonathan is mostly kitesurfing.
John Brenne
Project Manager
WebCertain AS
John Brenne has worked with WebCertain since mid 2006 and his current role sees him managing different international search marketing projects. He holds a masters degree in E-Commerce from the Leeds Metropolitan University in the UK. For the last eight years he has worked for web development and search marketing businesses based in Norway and in the UK.
Per Eriksson
Head of SEO
MediaAnalys
Per Eriksson is head of SEO at MediaAnalys in Stockholm and have the privilege to assist some of the largest companies in Sweden with online marketing strategies on a daily basis.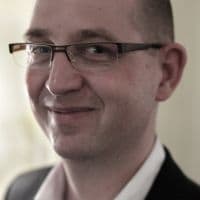 Kristoffer Ewald
Head of DNA by Netbooster Unit
SVP Netbooster Group
Kristoffer Ewald is an internationally recognized digital marketing and strategy director with 18+ years of experiences. His career have included a web agency called Silvertag in the happy days of 1998 internet, NXT@Copenhagen Institute for Future Studies to co-incubating THNK, an innovation consultancy that sold to Saatchi & Saatchi in 2003. Later he co-founded The Milk, a first mover on digital marketing strategies focused on usability, behavioural economics, BigData and Analytics, later acquired by Guava a subsidiary of Netbooster Group. Kristoffer now leads the Data Intelligence & Analytics Strategy efforts in Netbooster that aim at delivering Data Intelligence, Analytics and Marketing Performance consulting strategies to global clients.
Also, Kristoffer have been active in the Digital Analytics Association since it's early days, and sits in the Research Comittee still. Currently Kristoffer is a co-founding member of the board at Assoc. of Danish Digital Agencies (ADDA). Kristoffer is a very popular and well received international speaker with well over 150 talks on his path. He lives with his wife and two young kids in wonderful Copenhagen. When he's not on the road he rides his bike to work and dreams of the days when there was still enough free time to go adventure racing.
Ben Gibson
Managing Director
The Search Agency
Ben Gibson is one of Europe's most experienced digital specialists with 12 years at the forefront of online marketing, working on brands including TUI, lastminute.com and Experian. In 2009, Ben joined The Search Agency to launch the European arm of the top independent US search agency.
Over the past three years The Search Agency has grown to become one of the UK's leading digital agencies and technology providers, working with such brands as Yellow Pages, the BBC and SLH. Combining a high touch and high tech approach, and focussing on client ROI, The Search Agency delivers superior results from digital marketing.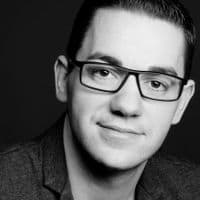 Bastian Grimm
Managing Partner
Bastian Grimm is founder and managing partner of Grimm Digital. Having a background in software development, nowadays he works as online marketing consultant with a strong focus on SEO. With his company, he specializes in international SEO strategy- & management consulting as well as online marketing trainings and workshops. Grimm also co-runs Ads2people, a full-service performance marketing agency based in Berlin, Germany where he heads the SEO department as the VP of Search.
Prior to running his own companies, Bastian set up and trained in-house SEO teams for brands like Fox Mobile Group (Jamba, Bitbop & iLove) and oversaw their SEO activities in 25+ countries and for 100+ websites.

Ludvik Høegh-Krohn
Director Search Marketing
Ludvik is the Director of Search Marketing at OMG, A Norwegian online marketing company. Ludvik specializes in large scale SEO and web-analytics, and have to date worked with more than a hundred clients, many of which are among Norway's largest websites. Ludvik has a M.Sc. in mathematics and ten years' experience with Search engine marketing.

Rebecca Hanson
Senior Search Strategist & CEO
Rebecca is the founder and CEO of SESNordic AB, a fast growing Nordic digital marketing agency specialized in search marketing strategies, SEO, SEM and PPC for small and medium sized businesses and organizations. She has a Bachelor of Science in Engineering, a background including Technical Manager at one of the world's today largest digital marketing agency and 10 years' experience of high quality search engine strategies in competitive industries. Rebecca has the privilege and ability to offer technology-driven and integrated search strategies regarding SEO, SEM and PPC for small and medium sized businesses and organizations.
Timon Hartung
Managing Director DNTX
Team Internet AG.
Timon Hartung is the CTO of the Munich based online marketing consulting and workshop firm 121WATT. He consults large international clients within europe on online marketing strategies and technical solutions. Started as a PHP and Java developer and a Master of Business Informatics (MBI) he has now been doing online marketing and SEO for the last 9 years to increase visibility of web projects. Before Timon was Head of Online Marketing at amiando.com responsible for international SEO, SEA and social media. He is also the workshop leader for the SEO and technical SEO workshops at 121WATT.
Anu Ilomäki
Team Lead
Google Ireland
Since joining Google in 2006, Anu has been supporting search quality efforts across European languages as a search quality strategist. Anu is also active as a Google guide in the Finnish Webmaster Help forum. Anu has a bachelor's degree in Computer Science, Linguistics and German from Trinity College Dublin and a master's in Translation Studies from Dublin City University.
 
 

Tim Jespersgaard
Persuasive Architect
IIH Nordic
Tim Jespersgaard is one of the most experienced optimization and landing page strategists in the Denmark. His credentials are established through more than 15 years of interface and design experience ranging back to Networkers, Framfab and Satama Interactive and working with and learning from such people as Martin Lindstrøm and the Stanford Persuasive Technology Lab. He's a master of persuasion, user experience and information architecture and focuses on the cognitive mind of the user when he optimizes websites for improved conversion. His handiwork have been seen at the websites of such clients as Telia, Ikano Bank, LEGO and Nordea.
Bernt Johansson
CTO
Klikki AB
Bernt is the CTO of KliKKi AB, a pan-Nordic online marketing company specialized in Search Marketing and Online Display solutions. Bernt has experience from working with the technical aspects of SEM, SEO and analytics as well as from a business perspective. He has a Master of Applied System Science in Systems Development and Software Engineering degree from Luleå University of Technology and has previously worked for Luleå University of Technology and Metria, the Land Survey of Sweden
Mark Mitchell
Director of Client Services EMEA
BrightEdge
Previous to joining Brightedge, Mark managed over 150 people and £70m search billings in his role as Head of Search Omnicom Media Group UK . He has worked for over 10 years in the search industry and was active member on the IPA search council. During his career, he has worked on some of the biggest accounts in the UK search marketplace notably being Shop Direct Group, easyJet and Thomas Cook. Before his time at Omnicom, he spent 5 years at the digital marketing specialist The Search Works where he held various operational and strategy positions.

Chris Mortimer
Senior Digital Strategist
Search Integration
Chris has worked with the web since 1997 running startups in the translation field, e-learning and online communities as well as a co-founding member of Founders Alliance, a platform for high-growth entrepreneurs. He works with content, strategy, SEO and social channels at Search Integration for international and Nordic clients.

Per Pettersson
Digital Strategist
Search Integration
Per has worked with online marketing since 2001, in particular with a focus on website architecture, SEO, web analytics and in later years on social media. With a background in the travel industry and Swedish industry Per holds workshops and seminars to train the practitioners of tomorrow, and conducts web analytics and social media strategies for clients at Search Integration.

Jon Quinton
Senior SEO Consultant
SEOgadget
Jon is an SEO Consultant at SEOgadget, a digital marketing agency specialising in conversion rate optimisation, large scale SEO, keyword research, technical strategy and link building in high competition industries. Jon started out in SEO by 'tweaking' personal projects moving on to run his own consulting business prior to joining SEOgadget.
Jon is an active member of the SEO community; he writes for State of Search and SEOMoz. Jon has also spoken at popular industry events in the UK. Particular areas of interest include scaling link building and digital entrepreneurism.
Magnus Strømnes Bøe
Senior Advisor
RED Performance
Magnus is a senior advisor and responsible for SEO at RED Performance, an agency based in Norway, serving clients in the North European region.
He has over ten years experience in analytics, SEO, paid search and display advertising with a performance focus.
Magnus has previously worked with big norwegian clients such as Japan Photo, SAS, Eniro and Egmont Hjemmet Mortensen. Previous speaking engagements includes the Norwegian IAB (INMA) "Internettskolen" and he is particularly interested in the possibilities with integrated search marketing, and structured data for SEO.
Simon Sundén
Co-Founder
Lissly
Simon Sundén started in the internet world 1999 as a developer of websites for both small and large organizations. After some years as a developer Simon moved to focus more on SEO, Web Analytics & Internet Marketing and later with more focus on Social Media Marketing.
Simon is a Co-Founder of Lissly, a Social Media Monitoring tool, and also work as a consultant mainly focusing on Social Media Strategies, SEO and PR.
Simon has been a frequent speaker and moderator at different Internet Marketing, Blog, SEO and Social Media Conferences in Scandinavia.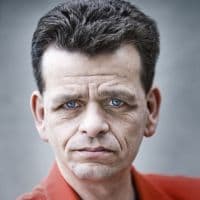 Mikkel deMib Svendsen
Creative Director
Mikkel deMib Svendsen is a long-term moderator at Search Engine Forums where he established and managed the two forums: "Dynamic pages, frames and stuff" and "Non-English Search Engines". He is known as the resident authority concerning advanced problems with frames, dynamic pages, Flash, cloaking etc.
Mikkel deMib Svendsen has years of professional experience with search engines both in SEO; as manager of the largest Scandinavian search engine and as VP of Product Development at Ankiro – Denmark's leading search product company. He also regularly services a number of Europe's major portals and search engines as consultant in search related projects.
Marcus Tandler
Partner
Marcus Tandler is a Partner at the German-based Online-Marketing company Tandler Doerje Partner, which has a strong focus on SEO services for large companies and websites looking to improve their rankings within the Google guidelines. Together with his Partner and former Google employee Niels Doerje he´s consulting various large companies across Europe about all aspects of Online Marketing.
Marcus started working in the SEO industry over ten years ago, and was co-host of the popular "Webmasters on the Roof" show on Webmasterradio.FM. He´s also a regular speaker at various conferences around the world such as Search Engine Strategies and O'Reilly's web2.0expo. He got a lectureship at the Fachhochschule Erding, and lectured several times at the University of Darmstadt, teaching students how to excel in Online Marketing.
Marcus was the first German to ever win the Award for Outstanding Personal Contribution to Affiliate Marketing at CJU Europe 2007.
He holds a master's of arts and a diploma in marketing. He resides in Munich, Germany.

Gary Taylor
Head of Digital
TMW Ltd.
Gary is Digital Director at Midlands-based media buying agency TMW. A specialist in SEO and web analytics, Gary applies his 10 years experience in online marketing to some of the top brands in the UK across retail, leisure and financial services. Building his reputation as an active blogger within the domain names industry,, Gary has previously spoken at Think Visibility and SAScon.

Siwen Zhang
Senior SEO Consultant
explido member of Yamondo
Siwen Zhang is a Senior SEO Consultant at explido, an international performance marketing agency in Germany and member of Yamondo – the Global Performance Alliance. Siwen's expertise lies in SEO consulting and workshops, strategy development as well as international SEO for multinational enterprises.
Her bachelor degree in International Business Administration allows her to have a more in-depth understanding for companies' needs and integrate customized SEO strategies into the corporate strategy.
During her work at explido, she also gained experiences in other disciplines such as SEA, Conversion Optimization or Social Media within multi-channel projects and was able to acquire profound online marketing know-how beyond the field of SEO.