All Sponsors
SMX Stockholm, Sweden
15 & 16 October 2012
Sponsors

Mediaanalys Sweden
MediaAnalys – Internet marketing
Search engine optimization & sponsored links
MediaAnalys works with search engine optimization (SEO) and sponsored links. Through search engine marketing, we help companies wishing to gain new customers via the Internet. Today, MediaAnalys stands as one of the leading companies in the field of search engine optimization. We work with companies in several lines of business.
Effective search engine marketing
Search engine marketing is about guiding relevant traffic to our customers' websites – traffic which leads to business. Most Internet users employ a search engine to find the product or service they are seeking. Using our search engine optimization products and sponsored links, we ensure that our customers are represented where these searches are taking place.
---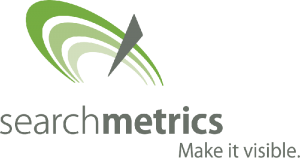 Searchmetrics GmbH
Searchmetrics is the global expert in search analytics software, empowering marketers to increase visibility and market share on the world"s leading search engines. We create value by providing the best quality data. Searchmetrics´ robust SEO tool includes access to one of the largest, freshest online databases of 100 million keywords, 75 million domains and 90 search engine/country combinations. Clients and partners worldwide rely on Searchmetrics to maximise return from SEO investments with actionable insights that help better manage, improve and scale SEO campaigns.
Headquartered in Berlin, with subsidiaries and offices in New York, London and Paris, the company delivers real web intelligence to a growing international customer base. You can connect to Searchmetrics on Twitter@Searchmetrics or on Facebook at www.facebook.com/Searchmetrics. For more information, please visit: www.searchmetrics.com.
---

SEOlytics
The popular SEOlytics SEO software enables managers and online marketers to analyze the visibility of their website on Google, Bing and Yandex on a daily basis and identify SEO potential. Whether competition or market analysis, or professional features for your everyday work as an in-house SEO or SEO agency – the software answers many questions with just a few mouse-clicks and as such contributes to improving your ranking in the long term.
SEOlytics offers a variety of features that facilitate daily SEO monitoring, backlink analyses and reporting, thus helping to improve business performance. The scalable SaaS solution can be used instantly and internationally in 30 countries from Brazil to Norway, without requiring any implementation. Accurate data and the highest data resolution, for example, through the complete integration of Universal Search, are a matter of course for us – this is the only way for you to make strategic decisions based on the right foundation.
Register for the free Starter version today at www.seolytics.com
---
Partners

State of Search
State of Search
is one of the leading websites when it comes to search and social media. The website, founded by Bas van den Beld, focusses on the next step in search marketing and social media. The web is changing and so is search. What consequences do these changes have and how do we handle these? Those are questions answered on StateofSearch.com.
State of Search covers prides itself on covering events like SMX/eMetrics to give full coverage of the sessions throughout the day. Besides the live blogging of sessions, State of Search also talks to speakers and visitors and provides podcasts, video casts and more to give you a full insight on the event.
Stateofsearch.com is a proud Media Partner of SMX Stockholm/eMetrics Stockholm. You can find out more about State of Search here – http://www.stateofsearch.com.
---
topseos.com
The independent authority on search vendors, topseos.com, evaluates and ranks the top internet marketing companies. Categories ranked by topseos include: search engine optimization, pay per click management, affiliate marketing, social media optimization, and many more.
Since 2002, topseos has been a trusted resource for businesses looking to launch or improve internet marketing campaigns. The pathfinder service allows topseos to work directly with you to help find companies that best fit your business needs. Why waste time searching through thousands of sites with false promises? Go straight to the authority, gain insight into the industry, and work with the best.
---

Visibility Magazine
Visibility Magazine, founded in 2007, has become the guide to latest trends in internet marketing. Visibility conducts interviews with CEOs, shares opinions, reviews products, and provides a wealth of information about the movements in the industry. Additionally, Visibility will reach many fringe businesses that may have been contemplating entering or expanding their Internet marketing campaigns. Visibility is published quarterly and covers a wide range of topics including, but not limited to, organic optimization, pay-per-click marketing, website analytics, affiliate marketing, and press release distribution. Visibility embodies high-quality content, good sense, superior taste, and the character of conscientious journalism.
---