All Sponsors
SMX Stockholm, Sweden
14 & 15 October 2013
Sponsors
---
---
---
---
Mediapartner
Internetworld
Reach the people who shape the future of business online
No company, no organization can avoid being affected by the internet. To succeed in tomorrow's business requires knowledge of both social media, apps and new business models. Through the site, mobile site, newsletters and especially our event, Webbdagarna, we reflect trends, experts and services you have to watch to meet future demands.
---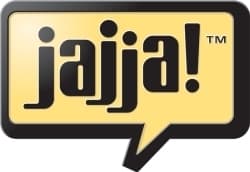 Jajja
About Jajja, one of the largest seo companies in Scandinavia.
Jajja helps companies reach more customers through search engines. Since the inception in the year 2000, we have cooperated with more than four thousand clients, including most web agencies and cms distributors on the market. This unique experience gives us the possibility to drive successful projects and position your company highly on search engine result lists. Jajja helps local companies as well as some of the worlds largest groups to appear on search engines such as Google and Bing. Jajja only charge for top ten results or for transactions for ecommerce companies.
---